Look for suppliers who offer high-quality crystals and gemstones that have been ethically sourced. Ensure that the crystals have been cut and polished to a high standard and that the jewelry is well-made.
Consider the range of products offered by the supplier, including different types of crystals and gemstones, as well as different jewelry styles. A supplier offering a wide range of products will likely have something for everyone.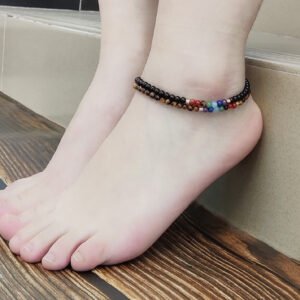 Healing crystal jewelry can vary significantly in price, so it's important to find a supplier who offers products at a price that is affordable to you. Some suppliers may offer wholesale prices for bulk orders, so if you plan on selling the jewelry, this could be a great option.
Look for a supplier with a good reputation in the industry, and check online reviews to see what others say about their products and customer service. A supplier with a good reputation is likely to be reliable and trustworthy.
It's important to choose a supplier who ethically sources their crystals and gemstones. Ensure that the supplier has policies to prevent workers' exploitation and that they follow environmentally responsible mining practices.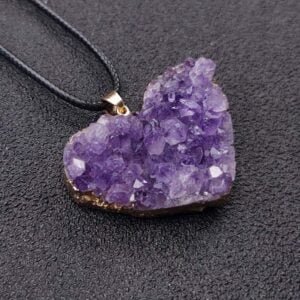 A good supplier will have excellent customer service, including a responsive and helpful team who can answer any questions you may have. Look for a supplier who is committed to providing a high level of customer support.
Consider the supplier's delivery options, including shipping times and costs. Make sure that the supplier can deliver the products to your location and that the delivery times are suitable for you.
Once you have considered these factors, it's time to start researching potential suppliers. Here are some steps to follow:
Start by searching for healing crystal jewelry suppliers online. Look for websites that specialize in selling these products, and make a list of potential suppliers.
Visit the websites of the suppliers on your list and take a look at their products and policies. Read about their products' quality, prices, and delivery options.
Contact the suppliers on your list and ask any questions you may have about their products and services. This will give you a good idea of their customer service level and willingness to help.
Check online reviews of the suppliers to see what others have to say about their products and customer service. This can give you an idea of the supplier's reputation and whether they are a good choice.
If you are serious about working with a particular supplier, consider requesting samples of their products. This will allow you to see the quality of the crystals and jewelry for yourself and make an informed decision.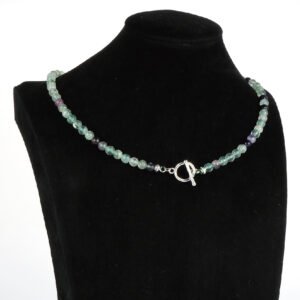 Once you have researched your potential suppliers, it's time to decide. Consider all the above factors, and choose a supplier who meets your needs and requirements.
Thank you for reading. I wish you can benefit a lot from my post. You can share your opinions or stories with us, we can discuss them together to help you find the right solution.
I'm Alice, the founder of Dglife Store, we are the best healing crystals supplier in China. If you need any help with purchasing healing crystals, feel free to contact us or order on our website directly.